One idea can change your life. I think you can hear this question a number of times.
So, my basic question is do you imagine your day without mobile and internet?
I can strongly believe your answer is a big NO….!
Mobile and the internet became the basic needs of human life. So, when these two come into the picture, no one can forget their mobile phones. Nowadays 80% of people are using mobile phones to access the internet. And we all knew that people were not browsing the internet in mobile phones. They are using mobile apps for any purpose. people are more likely to depend on mobile apps for their day to day routine work. For example, if you want to go on a trip, it will be easy to book travel packages or tickets, hotels, and other events etc., using mobile apps. Everything can be easily managed through an app, which means you can use any service by just tapping on a mobile screen.
So, indirectly we can't think about our day and life with mobile apps.
As per our facts and statistics, the total use of mobile apps in 2017 is more than 178 Billion and it is increased by 194 billion in 2018. And do you know? In the first quarter of 2019, app users choose to download between 2.6 million Android app and 2.2 million IOS apps. Totally 57% of digital media usage comes from mobile apps only.
And this figure is going to increase in future years also. Because people find it more reliable, convenient and easy to use as they can manage all the things through an app of size in MBs. And the basic need to use an app is smartphone and internet, and in this modern era, everyone has their own smartphone with a good internet package.
And now, we were discussing the same topic, Mobile Apps…!!!
Various apps are available in the market according to people's needs. you have used many apps like for food ordering – Zomato and Swiggy, for accessing cab services you can go for the most popular app option – uber or ola, Most popular social networking sites are Facebook, Instagram, Whatsapp etc, these are the most popular apps for connecting with people socially.
Are you believing that Mobile App Ideas is costly? 
No, it is not true, nowadays to launch or develop a mobile app is cheaper, the cost mostly depends on the layout, functionality and features you want in your app. So for developing a mobile app, the range starts from 500-10,000 USD.
We understand that coming up with the best app ideas isn't easy. It is one of the most essential and difficult parts of building an app. So, here we have prepared a list of the top 10  mobile app development ideas for startups to generate huge revenue.
Taxi/bike booking or bike rental apps: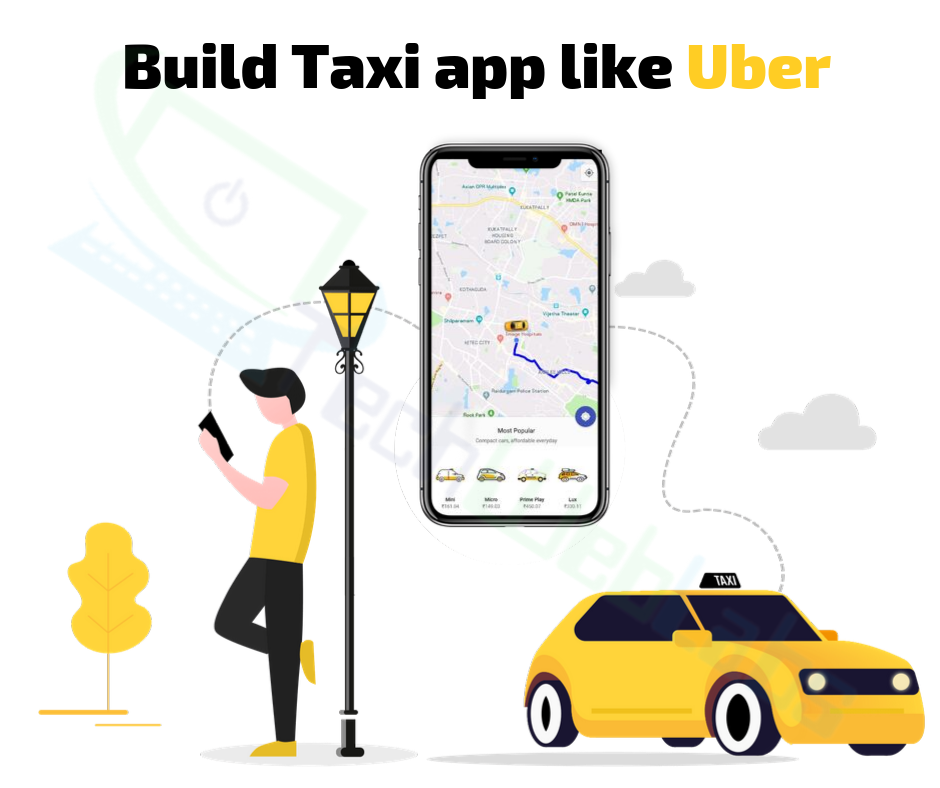 These type of apps will help people to travel from one place to other places. People will book a taxi or bike at their convenience. All the user need to do is fill the pickup and destination place. And then the driver will accept or reject the ride from the driver app. If the driver accepts the ride, the user will get all the driver information like name, phone number, driver ratings, experience etc. And user also had an option to share the ride details with their friends or family members through social networking apps. It is a wonderful app who wants to start a business on taxis, bikes or trucks.
Food delivery and grocery delivery apps: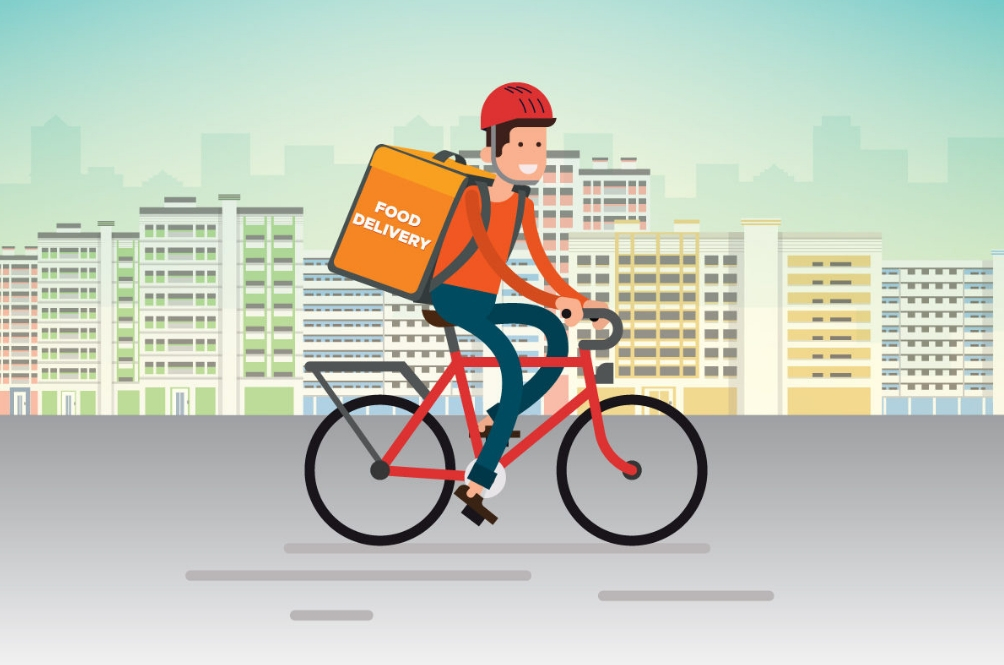 These type of apps will be used to order food and groceries online. For food delivery apps, User will see all their nearby restaurants, offers and their food menu. User can order the food by just adding their delivery address and adding the food item to the cart. User can also track the food item and have an option to rate the food item. And user can pay the bill either online or COD. For grocery apps also, the model is same. User can add the grocery items into the cart and schedule the delivery when they are available to receive the order. It is a wonderful app idea who doesn't wants to get the food from their favourite restaurant at cheaper rates?
Travel apps:
People love travelling. There are number of travellers around the world. People love exploring new places. These travel apps will help people to get the travel packages, new places, book a tickets, hotels, and many more. If you create an app that helps them and connect with travellers, you can easily set up a strong foot in the industry. Think about it!
Affiliation apps: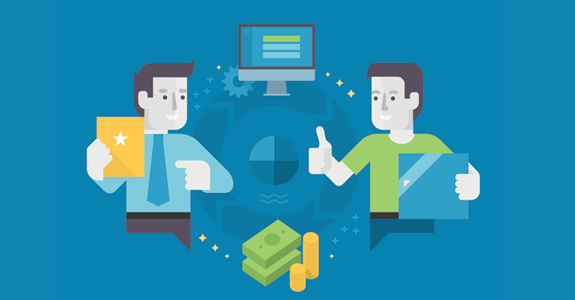 Affiliation is one of the best ways to earn passive income. Affiliation is one of the various ways to make money online by promoting products or websites to earn a certain percentage as a commission from sales made. Some of the affiliation apps are cashback, coupons, deals, price comparison and many more. These coupons, deals, cashback apps will show the coupons, deals, and cashback offers on products in different eCommerce stores. The user will get a cashback after a successful purchase. And the price comparison sites will compare the product prices from a different eCommerce site and gives the best price to the user. It is one of the best ideas to earn income and helps people to save money while doing shopping.
On-demand services apps:
Nowadays people are very addicted to these on-demand service apps. Because these apps are very friendly, comfortable, safe and very easy to use. So people are loving these on-demand apps. If people want any service like plumbing, electrician, salon services etc., they will book in this app. As per the booking schedule, the service person will go to the house and completes the service. This app idea is the best idea in this generation.
Doctor appointment apps:
Doctor appointment and consult a doctor is a very big task for people. It will waste a full day in people's busy schedule. At that time, these apps are coming into existence. It will bring the patients and doctors in a single platform. Doctors will add their profiles in the app so that people will get the list of doctors as per their search. It will help people to book a doctor appointment who wants to consult personally in hospital. For small things and doubts, people don't want to go to the hospital. At that time, people will explain or ask their doubts. The doctor will give the solution to their problems. It is a wonderful app idea to create a platform for doctors and patients.
No brokerage apps:
This type of apps will connect tenants and landlords directly. It helps both landlords and tenants directly regarding rents, maintenance, property issues etc. This is the current trending idea and the app will be a success in the market as it will save a huge brokerage fee.
Financial services apps: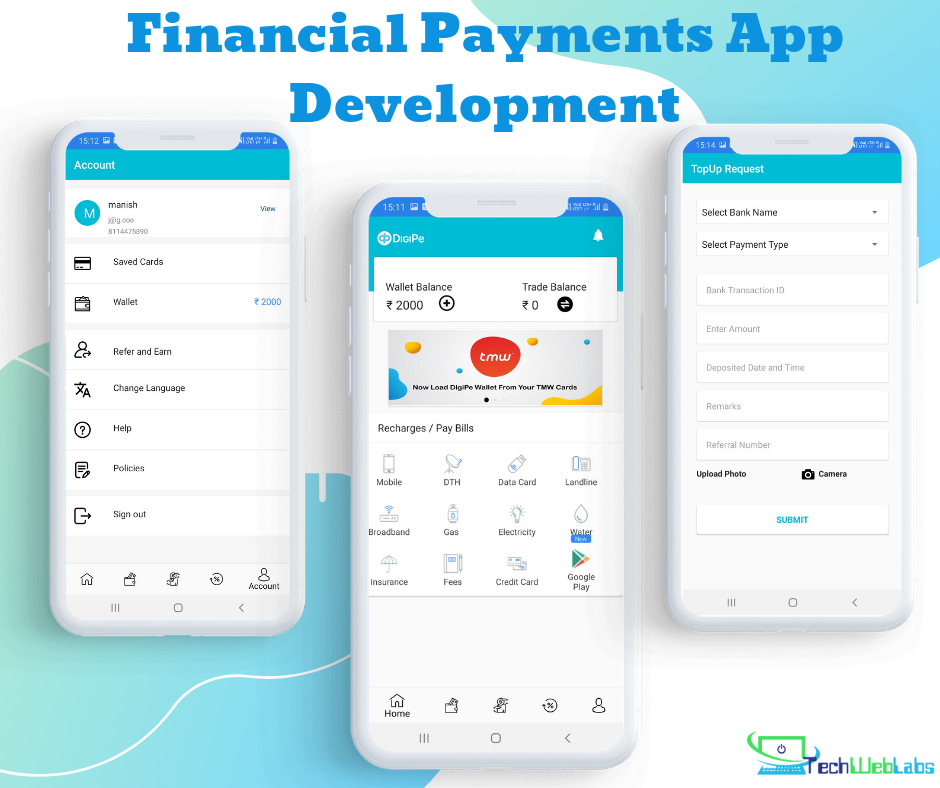 Nowadays everything is done online only. 80% of the people are paying the day to day bills like DTH, mobile recharges, electricity bill, water bill etc through these financial apps only. And the advantage by using these apps is, the user gets cashback or scratch cards after paying the bill in this app. People will love these type of apps and it is a wonderful app idea who wants to start a financial business in this trending era.
Job portal apps:
These type of apps will gather both companies and the people who are searching for a job on one platform. Companies will post the job in the app. People will find the job post and apply for for the job after reading the job requirements. It will help the people to prepare their CV in a good manner to get a good impression from companies to get the job. This is a very good idea to bring jobless people and companies into one platform.
Education apps:
In these modern apps, most of the students are using these education apps. There are different types of education apps. Some apps will provide the quizzes for students and some apps will provide the materials, pdfs and online classes and videos to the students. So the students are very excited and loving these education apps. Education is very important to our society. Hope this app idea will surely give me to a think.
So, these were some of the amazing app ideas that promise great profits. Once you have decided with an idea, the next thing is to hire the best mobile app developers who can transform it into reality.
Whether you choose any of the above, or you have something unique, Techweblabs has got you covered. For the best Android and IOS app development services, trust the industry experts. Get in touch with us today!